Pneumatic pinch valve for vacuum toilet system
What is the vaccum toilet system?
The vacuum toilet system is controlled by an intelligent module to generate a vacuum to pump the feces into the waste tank. The entire system is composed of a fecal collection system, a display, a toilet, and a flashing control system,......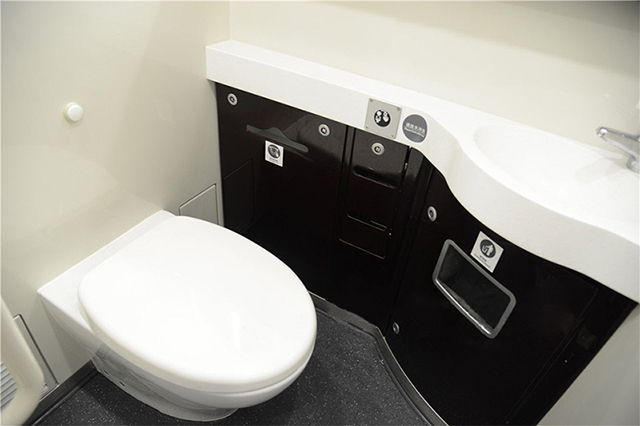 Vaccum toilets systems advantages
1. Save water, the vacuum toilet uses the vacuum generated in the pipeline to quickly remove the waste in the bedpan. Only a small amount of water is needed. The ordinary toilet requires a large amount of water to flush the waste away.
2. It is more environmentally friendly and sanitary. The vacuum toilet has a feces storage tank, which will not directly discharge the feces into the environment. It will be collected and processed in a centralized manner without environmental pollution.
3. It is more humanization. When a person goes to the toilet, the odor of feces generated will fill the entire toilet space. The vacuum toilet can quickly remove the feces and the surrounding air to keep the air in the toilet space clean and reduce the odor.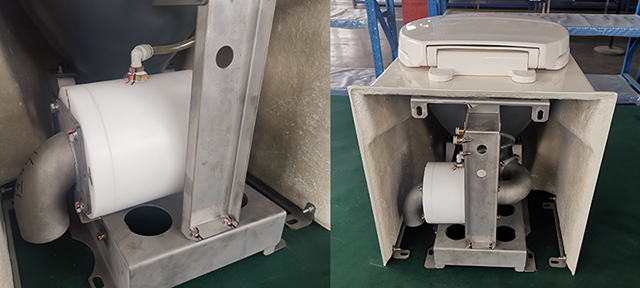 What is the advantage for pneumatic pinch valve being used in vacuum toilet system?
1. The pneumatic pinch valve is suitable for use in vacuum systems.
2. The rapid opening and closing effect of the pneumatic pinch valve is very suitable for the operation requirements of the vacuum toilet.
3. The pneumatic pinch valve is suitable for high frequency operation. If the ordinary valve is operated at high frequency, the sealing surface or stem seal is easily damaged.
4. The pneumatic pinch valve is lip-seal structure, which is very suitable for pipelines with impure media. This biggest advantages is very suitable for vacuum toilets.
5. Short length pneumatic pinch valve is better for discharging of feces.